Are you in the Asia Pacific region? Four reasons to join ISMPP:
ISMPP benefits medical publications and medical communications professionals by providing YOU with:
Industry and regionally-specific educational programming including the Asia Pacific Meeting of ISMPP, quarterly AP ISMPP Universities and monthly ISMPP U webinars & event calendar.


 A community of 2,500+ members, including 250+ members in the Asia Pacific region and a vibrant online discussion forum, ISMPP Connect. 


Ways to network, share knowledge, resources and best practices and ways to advance your career and expertise as a professional.


ISMPP Certified Medical Publication Professional™ (CMPP) is offered at a greatly discounted rate. Interested? See the video resource below. 
Free Resource:  Webinar Recording: Discovering the Value and Path to the CMPP™ Credential and Illuminating the Recertification Process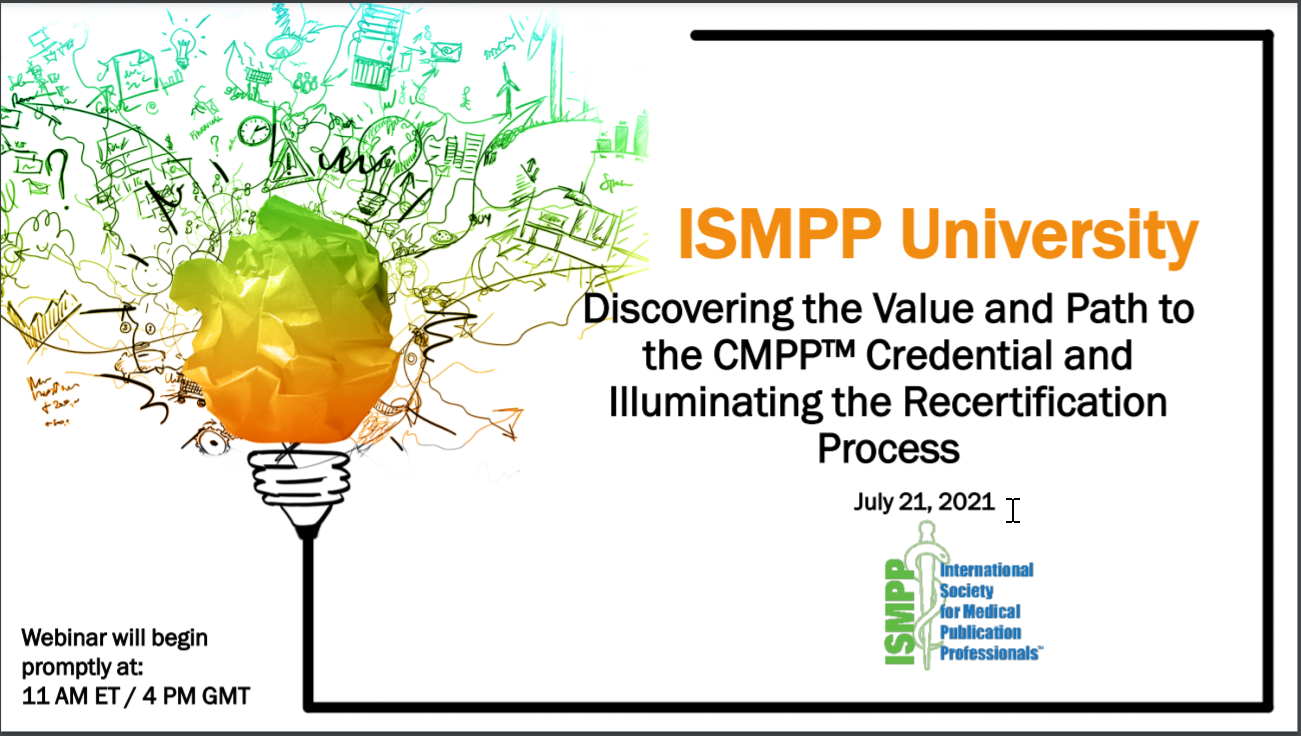 Associate dues are only $105 annually! (less than $9 a month)

Asia Pacific Members' Only ISMPP U Webinars:
Join today! to access these AP ISMPP U webinars. Associate due are $105 annually.
---
Member Ambassadors
Are you an ISMPP member interested in serving as a member ambassador for your region or country? You would help guide new and current members who may have industry related questions specific to the region. 
ISMPP has members in 28 countries world-wide, including 250+ members in the AP region:
Australia

China

Hong Kong

India

Japan

Kenya

Korea

New Zealand

Philippines

Singapore

Taiwan

Thailand
If interested please email [email protected].