Schedule of Events
THURSDAY, OCTOBER 11 - WORKSHOPS

(PRE-REGISTRATION REQUIRED)


1:00 PM - 4:30 PM
---
NOTE: Workshops are limited to 25 seats each. Onsite registration will not be available for workshops.
---
12:30 PM -1:00 PM • Workshop Participant Badge Pick-Up
---
1-4:30 PM • Introductory Publication Planning: The Best of the Basics for New Publication Planning
Experience an interactive and instructional introduction to the process of publication planning, with presentations targeted toward newer publication professionals. This workshop includes information on the history of the profession and on good publication practices, with a focus on GPP3. Explore the components of a publication plan, including authorship, publication steering committees, journal selection, and more.

Faculty:
Lisa Baker, PhD, ISMPP CMPP™, Medical Writer, Lisa Baker PhD LLC;
Michael Platt, MS, ISMPP CMPP™, Consultant/Educator, Virgo Health
Carol Sanes-Miller, MS, ISMPP CMPP™
---
1-4:30 PM • Digital Advances and Publication Planning: Current Practices and Future Directions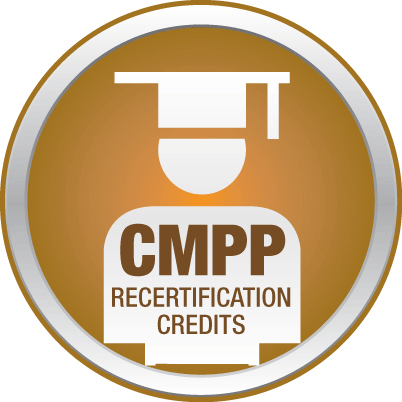 Explore the role of digital advances and social media in enhancing the educational value of scientific publications. Participants will review the latest innovations from prominent medical publishers and assess obstacles and practicalities that have limited the adoption of such new digital media opportunities to date. Attendees will be encouraged to share their own work experiences with integrating social media into their publication processes.
Faculty: 
Tom Rees, PhD, MS, Communications Director, Oxford Pharmagenesis
Angel Riggins, MA, Account Director, Complete HealthVizion 
Justin Sodano, PA, VP, Creative Services, Peloton Advantage LLC
---
1-4:30 PM • Scientific Platforms: Lead Them, Live Them, Love Them!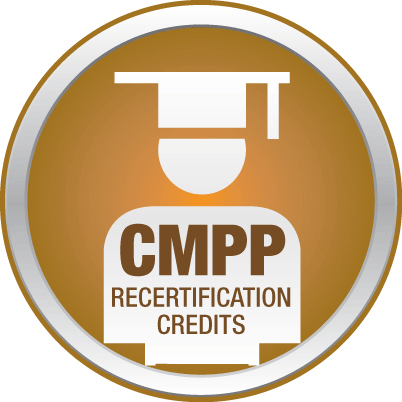 Scientific platforms form the foundation for scientific communications across an organization. Even though there has been increasing recognition of the importance and value of scientific platforms in recent years, best practices for platform development, obtaining internal consensus, and implementation remain key challenges for most companies. This interactive workshop will challenge individuals to collectively develop practical solutions that can be implemented within their organizations.
Faculty: 
Todd Parker, VP, Managing Director, MedThink SciCom
Gary Burd, SVP, Global Medical Director, Caudex
---
FRIDAY, OCTOBER 12 - GENERAL SESSION & NETWORKING RECEPTION
9:15 AM - 6:30 PM
---
8:00 AM - 9:15 AM • Registration & Badge Pick-Up 
---
9:15 AM - 9:30 AM • WELCOME ADDRESS
Chris Winchester, Dphil, Chair, ISMPP Board of Trustees, CEO, Oxford Pharmagenesis
Juli Clark, PharmD, Immediate Past Chair, ISMPP Board of Trustees, Executive Director, Department of Global Publications, Amgen
---
9:30 AM - 10:50 AM • SESSION 1: 
Small Companies Tackling Big Issues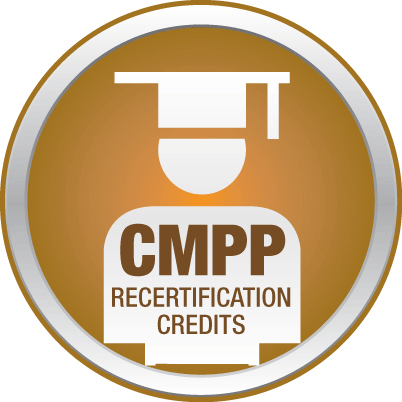 In a highly interactive session, colleagues from small companies will share case studies with the audience. The audience will be asked to contribute to a discussion of best practices related to issues such as managing resources, advocating for good publication practices, developing publication plans, and dealing with external requirements such as data sharing and privacy guidelines. These discussions may also inform publication professionals working in similar situations such as rare disease product teams or small country affiliate teams.
By the end of the session, attendees will:
Be conversant as to the challenges faced in working at smaller companies

Learn different approaches in managing publication activities that may be useful in their own job

Meet other publication professionals with whom they can engage in problem-solving discussions
Faculty:
 

Valerie Philippon, PhD, 

Head, Publications, Global Medical Affairs, 

Shire
Shula Pollard, PhD,

ISMPP CMPP

™

, 

Director Scientific Communications, Medical Affairs, 

Greenwich Bioscience Inc.



---
10:50 AM - 11:20 AM • BREAK & VISIT EXHIBITORS
---
11:20 AM - 12:15 PM • KEYNOTE 
Science Not Communicated is Science Not Done

Melissa Marshall, founder of Present Your Science, is on a mission to transform how scientists present their work. Her keynote address, Science Not Communicated is Science Not Done, will highlight the importance of communication to the success and advancement of science. She will explore how effective communication is the linchpin between research and those that can advance that research.
Engaging examples and practical strategies will provide refreshing takeaways that will help attendees create presentations that are meaningful and inspire people to take action.
Ms. Marshall is a lively speaker who's popular TED talk, "Talk Nerdy to Me," has been viewed by more than 2 million people! She has lectured at Harvard Medical School, the New York Academy of Sciences, and the Centers for Disease Control and Prevention (CDC). She is also a former faculty member with the Department of Communication Arts & Sciences at Penn State University.
---
12:15 PM - 1:15 PM • LUNCH
---
1:15 PM - 2:45 PM • SESSION 2:  
Publication Planning in a Resource-Constrained Environment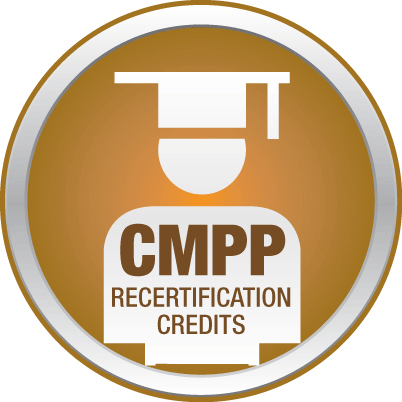 No matter the type of company where they work, big or small, start-up or established, regardless of the type of company, publication professionals are tackling similar issues. The solutions that are reached may differ. The objective of this interactive session is to foster conversation between colleagues to identify potential solutions.
The conversation will open with a review of research that explored what physicians really want and need. With that framework, the session will transition into a discussion of publication planning that explores what's needed to address the needs of the physician and the brand balanced with what's possible with available resources. A discussion of what's necessary versus what's nice to have, in a manner of speaking. Lastly, the session will explore the practical aspects of resource management while developing publications.

By the end of the session, attendees will:
Gain an understanding of what physicians' report as their sources of information to help inform their choices of what publication efforts may resonate best

Learn about making choices in publication planning when operating on a budget

Discuss practical aspects of insourcing and outsourcing publication development from writers to other support
Faculty:
Wil Glass
, PhD,
ISMPP CMPP
™
, Associate Vice President, External Scientific Communications, Allergan Inc.
Denise Bonen
, PhD,
ISMPP CMPP
™
, 
Senior Scientific Director, 
Complete HealthVizion
Christine Gatchalian
, PhD,
ISMPP CMPP
™
,  
Director, Global Publications,
Amgen Inc.
---
2:45 PM - 3:15 PM • BREAK & VISIT EXHIBITORS
---
3:15 PM - 4:45 PM • SESSION 3:

To Share and To Keep Private: Managing Publications in a Changing and Sometimes Conflicting Environment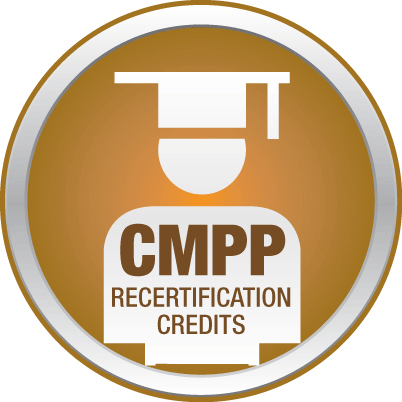 Over the past 12 months, the environment in which medical publications are being developed has changed. On one hand there is advocacy arguing for increased transparency and sharing of data from clinical trials, such as the efforts of ICMJE and other data transparency initiatives. On the other, there is advocacy arguing for assuring privacy as with GDPR. Some may argue they affect different aspects of the business. In some ways they do, yet importantly they do not. Publication professionals may have individual patient or physician data shared with them, and yet are responsible for helping the company remain compliant with pertinent sharing regulations.
This session aims to offer conversation as to the challenges and successes related to these most recent external challenges for publication professionals. The goal is to discuss the impact of such changes in environment on the practices of publication planning and to share potential solutions.

By the end of the session, attendees will:
Better understand the impact of GDPR on publication activities and the potential impact on processes 

Better understand the impact of guidelines like the ICMJE and other data transparency initiatives on publication activities and the potential impact on processes

Be able to engage in an interactive conversation on their own experiences with these in the publications arena and request feedback from the audience
Faculty: 

Andrew Berrie, MSc, Head of Compliance and Ethics, McCann Health Medical Communications
Thomas Chmielewski, PhD, MBA, Director, Disclosure & Transparency, JAZZ Pharmaceuticals
Dr. Jeymi Tambiah, BSc(Hons), MBChB, FRCS, MS, SVP, Medical Affairs, Samumed LLC
Moderator: 

Alice Choi, PhD, MS, MPH, ISMPP CMPP™, Global Head, Complete Medical Communications
---
4:45 PM - 5:15 PM • CLOSING ADDRESS
Chris Winchester, DPhil, Chair, ISMPP Board of Trustees, CEO, Oxford Pharmagenesis
Al Weigel, MS, ISMPP CMPP™, President/CEO, ISMPP
---
5:15 PM - 6:30 PM • NETWORKING RECEPTION
The Networking Reception is generously sponsored by  
---

For general conference information including pricing, visit ISMPP West Meeting